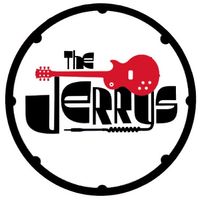 Recording continues on a new album by The Jerrys! More than half of the new original songs to be featured on the album are already in production. Among the new tunes so far are three new rockers and a song in the style of The Everly Brothers. A single from the album will be released in 2021. Until then, check out the new lyric video for "Anna Marie," from the EP The Wind Cries Jerrys.
"Beatles-inspired indiepop songs...and silly, pop culture-themed lyrics with titles like 'Ann Taylor Girl' and 'I Even Love You More Than Elizabeth Hurley'"..."[Schwartz] does have an appeal. The songs are Merseybeat-oriented pop, and are pretty catchy"..."Clearly, Schwartz has solid pop talent and vision." Read
what others are saying
about The Jerrys.
The Jerrys Featured in Pixels of Young Mueller
The Jerrys are featured in Pixels of Young Mueller, a coming-of-age tale published in 2010. Written in "an engaging and entertaining style," the story of Klaus Mueller is "insightful and thought provoking, with laugh-out-loud moments." In the next-to-last chapter of the novel, Klaus forms his own one-man British pop group, The Jerrys, and "The King of I Don't Care," a song from the band's CD Jerryrigged, also appears in Pixels of Young Mueller.

Be sure to check out "The King of I Don't Care," performed at Rumble House in Chicago, or you can watch the original book trailer below.