"Think for Myself" Out Now!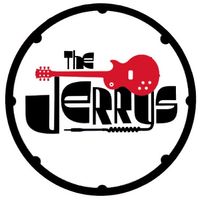 After releasing two singles and a new album last year, The Jerrys are back in 2023 with "Think for Myself." Listen to the latest from The Jerrys, complete with big guitar, handclaps, and attitude. The band is hard at work on more new releases for 2023 and beyond, so stay tuned!
"Beatles-inspired indiepop songs...and silly, pop culture-themed lyrics with titles like 'Ann Taylor Girl' and 'I Even Love You More Than Elizabeth Hurley'"..."[Schwartz] does have an appeal. The songs are Merseybeat-oriented pop, and are pretty catchy"..."Clearly, Schwartz has solid pop talent and vision." Read
what others are saying
about The Jerrys.
The Jerrys Featured in Pixels of Young Mueller